Trek in Buzaului Mountains – in the land of the legends
A n unusual trek for Oxygen Association … although we aimed mountain trails, objectives here have made it more special. We started Friday night with 9 cars, 42 people. We camped in the yard of our host from Buzau county, our local guide, Diana Gavrila. we have found here a vast courtyard composed of a hill and a valley, freshly cut grass and a few friendly cats.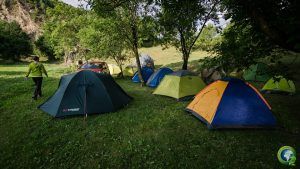 We quickly mounted our tents and then we served a meal together. Some of us stayed up telling stories, some of them for the first time with us, others older, eager to recover while not seeing.Saturday morning we started at 9 towards Alunis complex where Diana told us the whole history of the place. We climbed up to the seat of God and the natural altar, after which we started the route itself.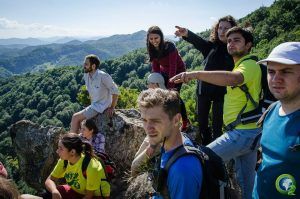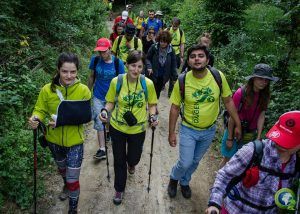 The stories have made the trail to last from 6-7 hours up to 12 hours, but we enjoyed it in a relaxed pace. The mountain revealed us its mysteries and showed us a wonderful view on top Turtudui peak.
In the evening, after a well-deserved dinner we enjoyed guitar songs, fresh mountain air and campfire.
On Sunday, though difficult to wake, we raised tents and went to the area where we visited Bozioru Babele (trovantii – stones that have life and grow themselves) and then we went to Berca where we visited the Mud Volcanoes, both sides being totally unique.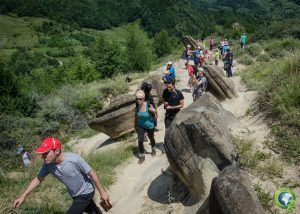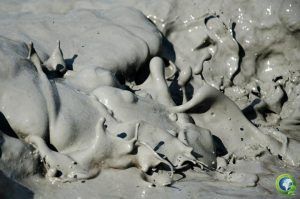 The fact is that we liked Buzau Mountains so much that we are already thinking about when and what to approach next time here!