The monument of the climbers from all over the world
Tatra Mountains – Slovakia After the performance of climbing the Rysy Peak 2499m, the destiny has led our steps towards the symbolic cemetery, near the Propradske Lake, at 1525 m, at the footsteps of Ostrva mountains.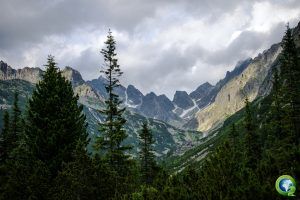 Popradské was built in 1940 at the initiative of the artist Otakar Štáfl (1884-1945). The cemetery was built in the memory of the lost climbers that lost their lives in Tatra Mountains. Nowadays, the cemetery brings together names from all over the world.  Waiting for the sunset, we've begun to go deep to the story as we've followed the path to the sacred mountain. The way is decorated with traditional motives that want to underline the power of the spirit when it crosses to the other world. From time to time, you can see high huge blocks that come out of the green. They represent the connection between the past and the present.  They look like Macin Mountains with their unique shapes. It seems like home to me!         The cold and fresh air and the marks for each climber offer us a unique feeling.The symbols whisper us their meaning.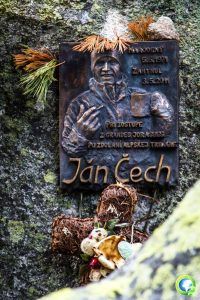 Listening in silence will help you hear the truth of this place. You will see the way towards a dream, the happiness of each moment, no matter what has happened or what will follow. You will see people that have looked up the essence of life  and they gave everything to have it. You will see that their dreams came true by giving up their comfort and defying their fears.  And you will become aware that life is an experience that it's worthy for each and every effort.  In the center of this garden there is a small altar that offers freedom to every soul.  This place is blessed by the peaks that reach the sky with their wisdom…