"Oxygenation" at the Royal Marathon!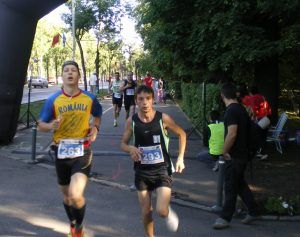 Corporeanima and Oxygen Organizations plan the 3rd edition of the Royal Marathon.
The Royal Marathon takes place every year on the 10th of May as it is Royalty Day in Romania. This date represented Romania's National Day from 1867 until 1947.
There are two types of races: marathon (42,195 km representing 4 tours of race itinerary, approximate time – 6 hours) and half-marathon (21,097 km representing 2 tours of race itinerary, approximate time – 4 1/2 hours). Start is at 8 o'clock for both races.
The complete race maps can be accessed here https://connect.garmin.com/activity/309576389.
Oxygen Organization participates at this event both as competitor and organizer due to our wish to support its main cause, to be active and helpful and to set an example for others.
Who's with us? Everyone is welcomed!
Registration is already open for runners until the 1st of May. There are 300 places available for both races. The prizes are Platinum passes (full) at the fitness center Sky Wellness, as follows: 1st place prize – 3 months pass, 2nd place prize – 2 months pass, 3rd place prize – 1 month pass.
Besides the satisfaction of their unconditional support, the volunteers get the official T-shirt (technical T-shirt) of the event and invitation for two persons at the Royal Garden Party that takes place at Elisabeta Palace and is hosted by His Royal Highness Mihai I.
For volunteer registration call us at phone number 0724423026 or e-mail us at sorin@asociatiaoxigen.ro.
More information on the event (race itinerary, participation conditions) may be found on its official page https://www.corporeanima.ro/maratonul-regal/.