Oxygen returns to Uganda-the Pearl of Africa (Margerita Peak – 5.109) in 2016
It is already the fourth expedition in Uganda organized and sustained by Oxigen Association, with the coordination of the Chairman of Honor, the climber David Neacșu, which during the period 2004-2015 has escalated the Stanley glacier 6 times.
The goal and objectives of the expedition of 2016 are very well defined: drawing the attention among the young over environmental pollution and their effects on the environment.
Objectives:
* melting measuring of the Stanley Glacier (part of the old route of the Ruwenzori Mountains escalation);
* Checking the practicability of the climbing route mapped by Oxygen team on Ruwenzori in 2013;
* Identification of new less technical climbing trails on the Ruwenzori Mountains of Uganda;
* Reach Margherita Peak (5.109 m);
* Conducting an online campaign to draw attention over the environment in which pollution effects will be presented at the level of the Ruwenzori Mountains;
* Sustain two conferences for the presentation of the results of the expedition and of the importance of team and teamwork for 200 young people in Bucharest in order to create new projects to protect the environment and to work together against environmental pollution.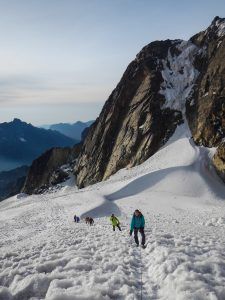 The expedition will take place in February 2016 and will last 12 days:
Day 1-arrival and settling
Day 2- Day 9 – Ruwenzori Mountains Circuit – reaching Margherita peak (5.109)
Day 10 – Safari Queen Elizabeth and transfer
Day 12 – Departure
In addition to the mentioned objectives, we will enjoy also the easy living of African people, its features and a very special civilization that we will discover through a cultural exchange.
Come discover yourself the Pearl of Africa and to contribute in your own way to improve the environment!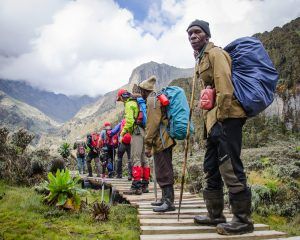 For questions, please use the following email address: florina@asociatiaoxigen.ro or by phone +4 0726.31.57.34 – Florina.