Oxygen in Buzau Mountains
As summer is in full swing and we miss to camp on mountains, Oxygen Association invites you to a very special area – Buzau Mountains. Even if they do not have high altitudes, landscapes are special and local legends will certainly enchant you. The energy of the place is beautiful, with special people and unusual sights – settlements cave, stones coming to life (trove of various shapes) and breathtaking landscapes.
We will leave on Friday (July 10) in the evening, at 19:30 from Bucharest, by cars towards the village Alunis in Buzau county. In order to fully enjoy everything that this place is offering, we will sleep in tents and we will stay up late, listening to stories and local legends.
Saturday (11 July), we will trek all day long (estimated 6-7 hours), together with a local guide. We will walk on marked ans unmarked trails, honoring cave settlements hidden in these mountains, revealing the mysteries through historical, geographical and the beautiful energy of the place. In the twilight atmosphere on the way back to the tents, we will share our experience!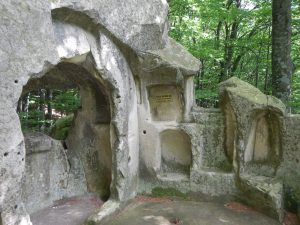 Sunday (July 12th), we have the opportunity to enjoy a new route, this time shorter – Bozioru area where we will see the rocks called Babele and other natural formations surrounded by mystery.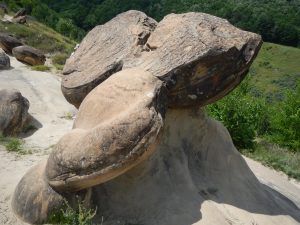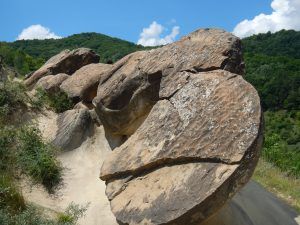 Depending on the time available, we will make a short stop at the Mud Volcanoes where we will see a very special natural phenomenon.
The expenses for this expedition reach 65 lei / person and include the local guide (2 days) and organization of the expedition .
* Extra, if time permits, we will visit Mud Volcanoes in Berca, Buzau county. (Ticket – estimated – 5 lei) Enrollment in this expedition is based on advance payment of 50% of the expenditure.
Please make the payment in your new account opened at BCR Association – RO26RNCB0075146024870001 and send the OP with your name or any other person submitted to: florina@asociatiaoxigen.ro. At registration, please mention if you have a tent, both personal car and tent.
For questions, you are welcomed to write to me on the email address specified above or phone 0726.31.57.34 – Florina.
* Seats are limited, so my request is to hurry with the registration! 🙂
** Those who do not have tents, please be informed that we can provide some extra tents.
*** Please take your food with you because there are not shops or restaurants in the area.
**** Recommended equipment – backpack, boots, raincoat, sleeping bag, sleeping pad, tent, food, first aid kit, personal camera. Come with open soul to enjoy the grandeur of the place! 🙂