Expedition Peru – South America 2013
Oxygen Association continue promoting eco-friendly spirit by organizing an expedition in South America – Peru, made up of 11 members, starring as the leader in Mr. David Neacsu, romanian climber, international renown, elder of the first Romanian consignments on Everest, in 2003.
Description expedition and objectives:
This expedition proposes the discovery incas old traditions by performing a route approximately 65 km in Anzii Cordilieri found on the west coast of South America.
Shape and vegetation encountered in this route are of a great diversity: from desert to forest clouds, from tropical jungle to alpine vegetation of high altitude by performing a two passers-by high altitude: "Pasul Incachuana (4950m)" and "Pasul Salkantay (4600m)", in the vicinity Nevado Salkantay peak (6271 m). Completion of this course provides an opportunity to observe this natural ecosystem, seriously affected because of climate change. The massive is currently host of over 30 species of tropical birds and over 420 species of wild orchids.
They are also be able to notice the two large glaciers in the area; Humantay and Salkantay Glacier, whose rate of melting of known a rapid increase in the past few years.
End point of the trace can be found at 130 kilometers from Cuzco, among Andean escarpment, from the ruins of Incas Sacred City, Machu Picchu.
In this expedition members of the association are proposing to discover some of the most beautiful and baffling cultural lands in the world.
Entire team will focus energy in the direction of achieving a comprehensive trip log that will include a photo-documentary about peruan people life – people, tradition and culture. In addition to this primary purpose, there will be pursued tourist objectives and shooting landscapes what surrounding them. The log will be made up of recorded/photo frames  and experiences reported by team members (Text/audio) or local population.
ITINERARY
EXPEDITION PERU – South America
September 26 – October 18 2013
Day 1 -5: Flight Bucharest – Lima – Cuzco (Center of Inca)
Inca city Cuzco, established in the XIst century , located in Anzi mountains at an altitude of 3310 m is declared present UNESCO heritage. Among the most notable buildings in the city include the cathedral Santo Domingo and debris from certifying incas existence in those territories, such as Sun Temple.
Program of test acclimation period, visiting Cuzco city and Sacred Valley, the surroundings and the incas vestiges.
Day 6-12: Salkantay route mountain 4,950 m, Machu Picchu, Huayna Picchu
It will go through together with local guides a mountain route in the vicinity Nevado Salkantay peak (6,271 m) to reach the end of the 6 days to the incas sites Machu Picchu and Huayna Picchu, sacred places and full of mystery. In this course we will reach altitude of 4,950 m. Our local guides will provide tents, food and transporting equipment with mules.
Day 13: Back to Cuzco
Day 14: Puno – Puno City 3,830 m located on the shore of lake Titicaca.
Day 15: Lake Titicaca. Amantani island. Pachamama and Pachatata
Titicaca lake is the highest navigable lake in the world, and the largest in South America. On this lake will spend the night to natives on the Amantani island.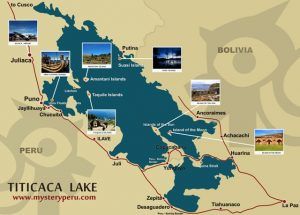 Day 16: Return Puno
Day 17 – 20: Arequipa. Colca Canyon – City Arequipa is situated at the foot reasons it move (5,822 m), the area in which they could be visited countless inca sites. Colca Valey is the deepest canyon in the world (with an impressive depth of 3,400 meters) has been terasat by processed.

Day 21-22: Lima (Kings city)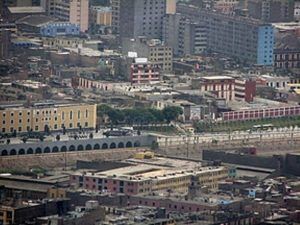 Lima city was founded in 1535 by Franciso Pizarro, becoming one of important cities of the Spanish Empire. At present the population of the capital city Peru include approximately 6 million inhabitants.
Tourist Objectives: Plaza San Martin, the Redoubt Real Felipe, the cathedral Lima, Almeda Chabuca Granda.
Day 23: return home.