Expedition Olympus Mountain (Mytikas 2,919 m) – Greece
OXYGEN Association invites you to a new initiated trip what will have the main destination old "city" of the gods – Olympus Mountain where we will reach the highest peak of Greece, Mytikas (2,919 m).
Olympus Mountain
Etymological origin of the name is full of light, being analogous to sky inhabited by gods, old demigods, children of gods and their servants. In ancient times Olympus was Gods sanctuarz of ancient Greek pantheon.
Olympus is one of the most senior mountains of Europe from the point of topometry view (relative difference between tip and dis- appeared) because mountain base is located at sea level. It is famous for the great variety of plants, with more than one endemic species (which lives only on a specified territory). Flora, fauna and geological features special elevate, have led UNESCO to declare this region biological reserve.
Any climb on Mount Olympus begins from Litochoro city, also called "City Gods".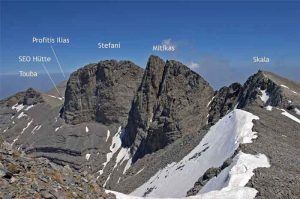 Program
Date

Time

Description

6 of June (Thursday evening)

22:00

Departure by coach from Piata Unirii (Hotel Horoscop) the route Bucharest – Giurgiu- Sofia- Platamonas
7 of June (Friday)

7:30

Arrival Platamonas – We have a full day where we'll relax.We can make sunbathing on the shore of the Aegean or we can visit tourist objectives of region
In the evening we will prepare equipment for the ascension of the second day.
8 June (Saturday)

5:00

Saturday morning after we wake up from reverie, departure by coach to Prionia location 1100 m (crossing Litochoro city, also known as "City Gods") Estimated time 3 hours.

6:15

We owe our steps toward refuge Spilos Agapitos 2100 m estimated time 3 hours

9:30

We continue the ascent to the peak Skala 2866 estimated 3 hours

12:45

"attack" Mytikas peak 2918 m estimated time 30 minutes

13:30

begin our descent very carefully and glad that we have reached the highest peak in Greece

19:00

Arrival Prionia

20:15

around this hour we'll be in the area of accommodation where we celebrate peak conquest
June 9 (Sunday)

15:00

Beach on the Aegean sea shore The visit of tourist region objectives. Leaving home.
!!! The time intervals listed are the best to be able to make the ascent to the peak.
Guides rate expedition will impose reverse times required compliance with previously mentioned.
At time 1:15 PM will begin descenting along the same path regardless if the tip has been reached or not by the participants at the expedition.
*The Camping has toilets and showers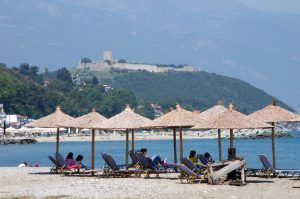 Details entry:
At this expedition can participate the people that reach 18 years old, and they are able in terms of medical compliance to respect presented program. Participants must comply with the program and guidelines organizers throughout expedition.
0724.423.026 / 0721.566.427 / 0724.250.883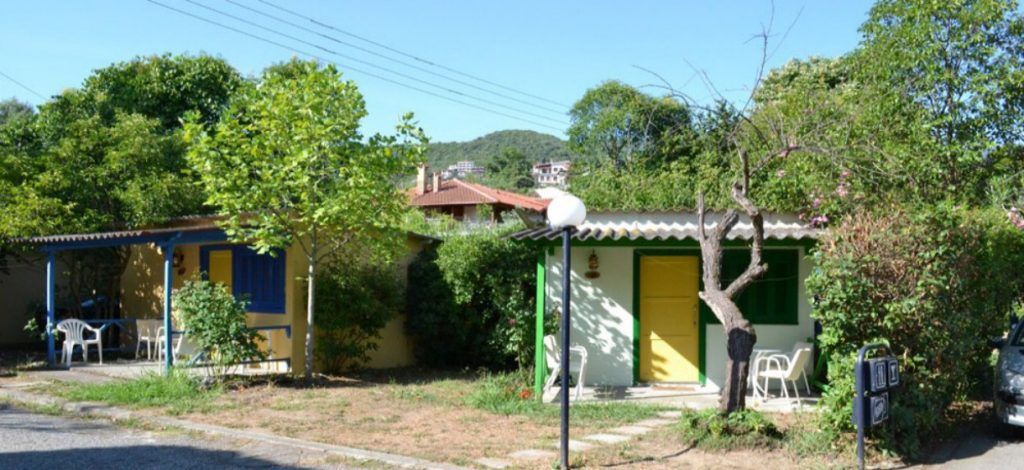 Equipment required ascension: 
safety boots  3 seasons
backpack 30-40 liters
summer socks
trousers long summer (loosely)
2 technical T-shirts (fast drying)
a blouse for the body
hat / cap
waterproof Jacket (summer)
waterproof trousers (summer)
sunglasses
Flashlight+batteries
whistle
penknife
rope (5 m)
Personal Medicines
minimum first aid kit
sun cream
2 liters of water Food (sandwiches, candies, fruits) for routing 12-hour
Equipment for route must be easily and sufficiently for any meteorological condition.