What do you miss if you don't join Oxigen in Morocco
Enjoying the air from 3.479 m in Sierra Nevada Mountains, meet Sahara Dessert, walk between sand dunes trying to imagine the route of the Alchemist are certainly nice experiences.
On 3-11 of May Oxigen Association organizes an expedition in Spain and Morocco. At this moment there are 20 people coming. The last 6 places are waiting for their comers.
Out of the 8 days that we will spend in this expedition – 4 days will be for exploring the diversity of the landscape from Morocco, their culture, the dessert, the mountains, traditional food and the beautiful sky of the southern emisphere.
We will accommodate for 4 nights at Riad la Rose du Desert – some sort of traditional palace, now transformed into a nice accommodation place. Here we will take also our breakfast every day.
As we come after 4 busy days in Spain, the program of Morocco expedition will be much more relaxing…or at least we are planning so. Let's see what we have.
The program of the expedition is like it follows:
Day 1 (7 May): Seville – Marrakech
Immediately as we will leave Spain we will have the chance the admire Gibraltar Gorges and the sand dune that can be seen from the plane. We will land in Marrakech ("The red City of Morocco or the Land of God") at 20.05 and we will get accommodated. The evening will be spent into the famous market Jemma el Fnaa. With more than 1000 years old, the market is full of vendors that invite you to wear a snake around your neck or to take a photo with a monkey. During night time, the market takes another view with food tables, dessert storytellers and local bands which transform all this into a cultural experience.
Day 2 (7 May): Discovering the Red City of Morocco – Marrakech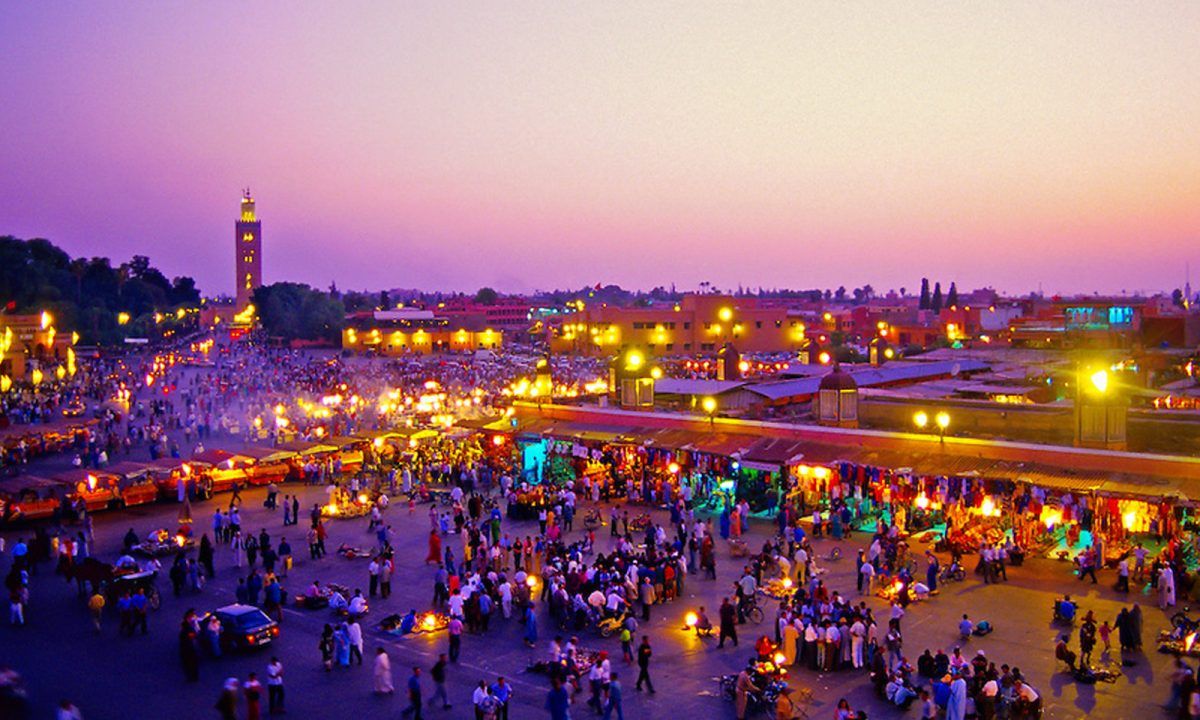 We will spend the day by walking into the city and visiting Badia & Bahia Palace, Dar Si Said Museum and Kputubia Mosque. The old palaces of Badia and Bahia, although they amaze everybody through their grandeur, nowadays are only ruins. Bahia is better kept and it transposes easily into the shoes of a Morocco noble from XVIII-XIX century.  As compared to this, Badia was destroyed and its ruins are the proves of the history.  At Dar Si Sad Museum we will admire the history of the country from the beginning until now. Koutubia Mosuqe is the biggest from Morocco and it's quite impressive. It has 70 m heights and 800 years old. In the evening, if we are tired, we will come into the Central Market – Djema El Fna, where every evening are nice new events so that you can never get bored.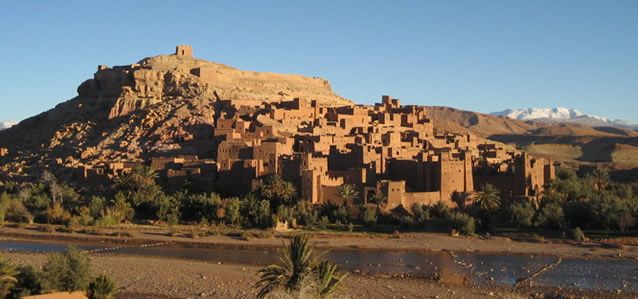 Day 3, 4 (9 -10 of May) – trip proposal: Zagora by camels, discovering Sahara Dessert.
We will take breakfast around 7 and at 8 we will start the trip by car. We will cross first Tizi n'Tichka Point (2260 m) from Atlas Mountains. We will cross through many villages and we will have the chance to have small oasis on the few rivers and hills where are some kasbahs as Telouet and Ait Ben Hadou. We will continue our way towards Ouarzazat, Draa – Zagora Valley. Here we will meet the camels and change our locomotion mean. In the evening we will have dinner into the camping and then get ready for sleep.  Here the nights are cold, so please take into account to have with you warm clothes.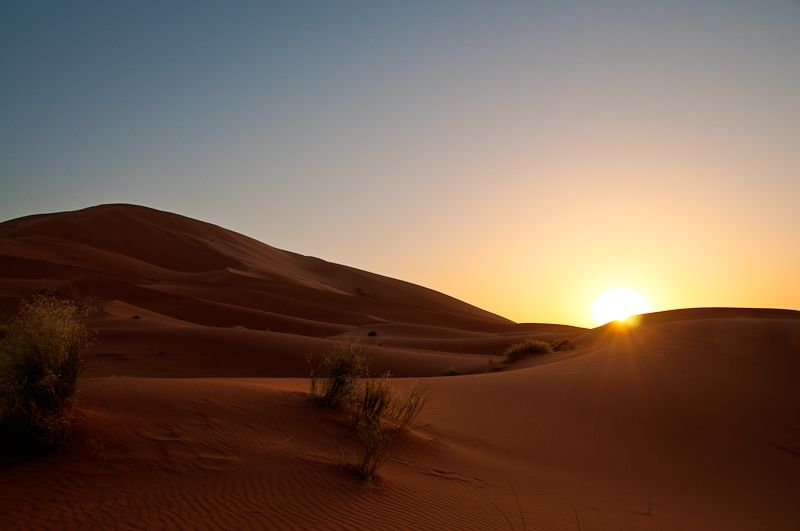 In the morning of 10 May, we are definitely not missing the sunrise from beside the sand dunes – one those moments hard to be explained in words.  You just see it and feel it – like the night show from Jamaa el Fna. We will have breakfast and then we will head back, on camels, towards Zagora, visit the places and then by nightfall we will reach Marrakech.
Day 5 (11 of May) – our plane will leave at 13.45. We will have some free time for souvenir shopping until 11 when we will meet to check out and then head towards Menara Airport.
We will leave this fantastic place in order to go back to Spain and from there back home. We know for sure that we will come back to Morocco for other expeditions, for high mountains over 4000 m.
The cost of the optional trip in Sahara and the entrance fee for the highlighted touristic objectives are not included in the price of the expedition.
More details about the program of the expedition from Spain and Morocco and also how to subscribe we can find here. If you think that your friends could be interested in such a trip, give them a Share/Like and ask them to join you into this expedition.