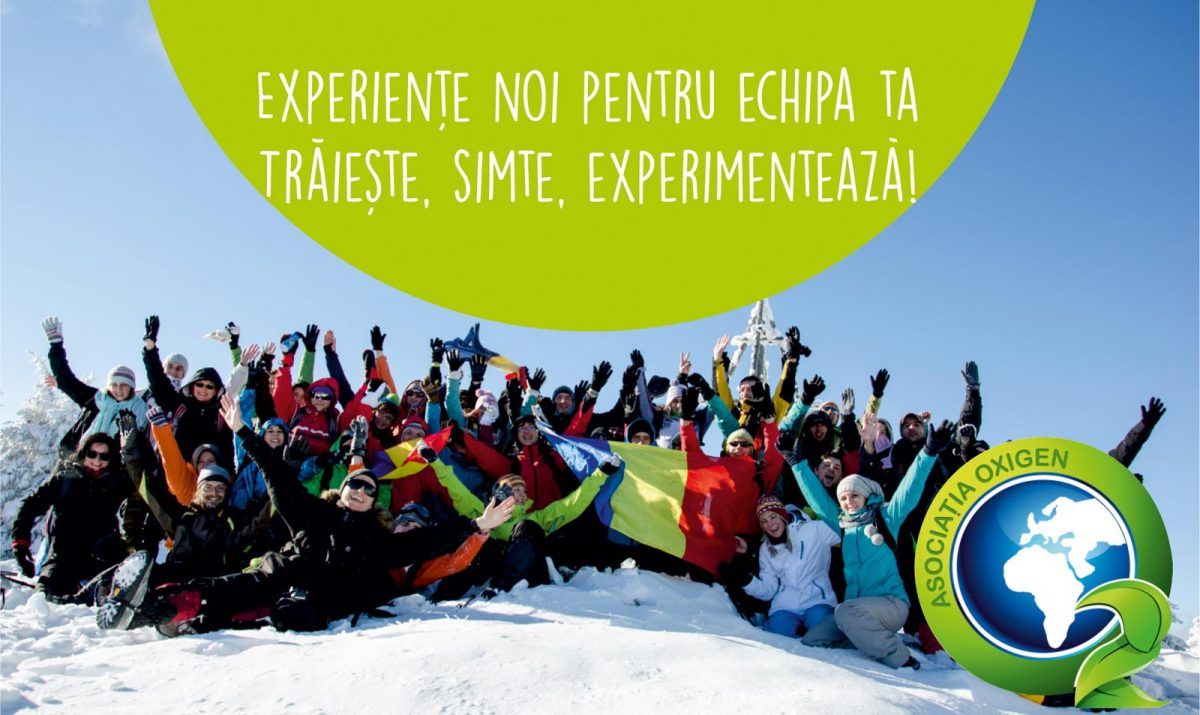 Do you want to experience something new?
Send us your information and a member of Oxygen Association will contact you as soon as possible.
0721.566.427 / 0726.992.873
contact@asociatiaoxigen.ro
www.asociatiaoxigen.ro
We offer you trips in new places, across the country, on mountains, with an itinerary adequate to your style, which are relaxing, but remarkable at the same time.
Considering the features of your team, we can create your own special trip with a full travel package – accommodation, transportation, meals, mountain guides.
Only one person is your contact. She/He supplies all the necessary information on the required equipment, adequate food for the trail and the special mood you have to adopt for best results.

Depending on the group size, we provide you one or more trained mountain guides whom are more than simple guides, but your facilitators.
We need to build bridges with something known. As follows, you may find out about some of the trips we have organized so far.
Please, take into account that it is about you and your team's experience and we create on YOUR needs.
Who are we and why are we doing this?
We are your team recreation – Oxygen Association, a numerous developing team. Why developing? Because we always interact with people that determine us to constantly discover ourselves in regard to others around us. You take part to our own experience. This is why we can offer you new feelings with so much joy, commitment and passion. Our 4-year expertise in planning expeditions both across the country and abroad is already relevant, but don't believe us and see yourself below:
Why to participate?
You can test the methods used by mountaineers to surpass themselves.
You can consolidate your trust in yourself, as well as the trust in your abilities and your team's.
You will discover the newest and most efficient personal development method: "Live, feel, experience!" either in a city or on a mountain.
You have the chance to re-define yourself in regard to your colleagues in a context that helps you behave like "you" – the creative one.
But most important, you remember the joy of nature.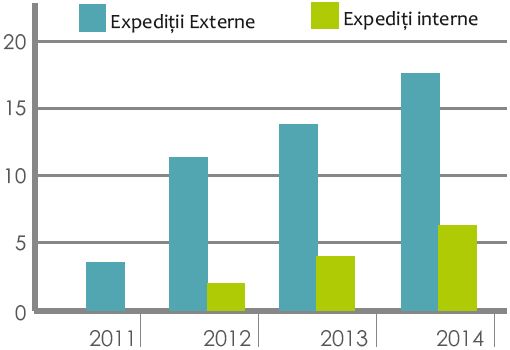 High level teamwork. Expedition to Hăşmaşu Mare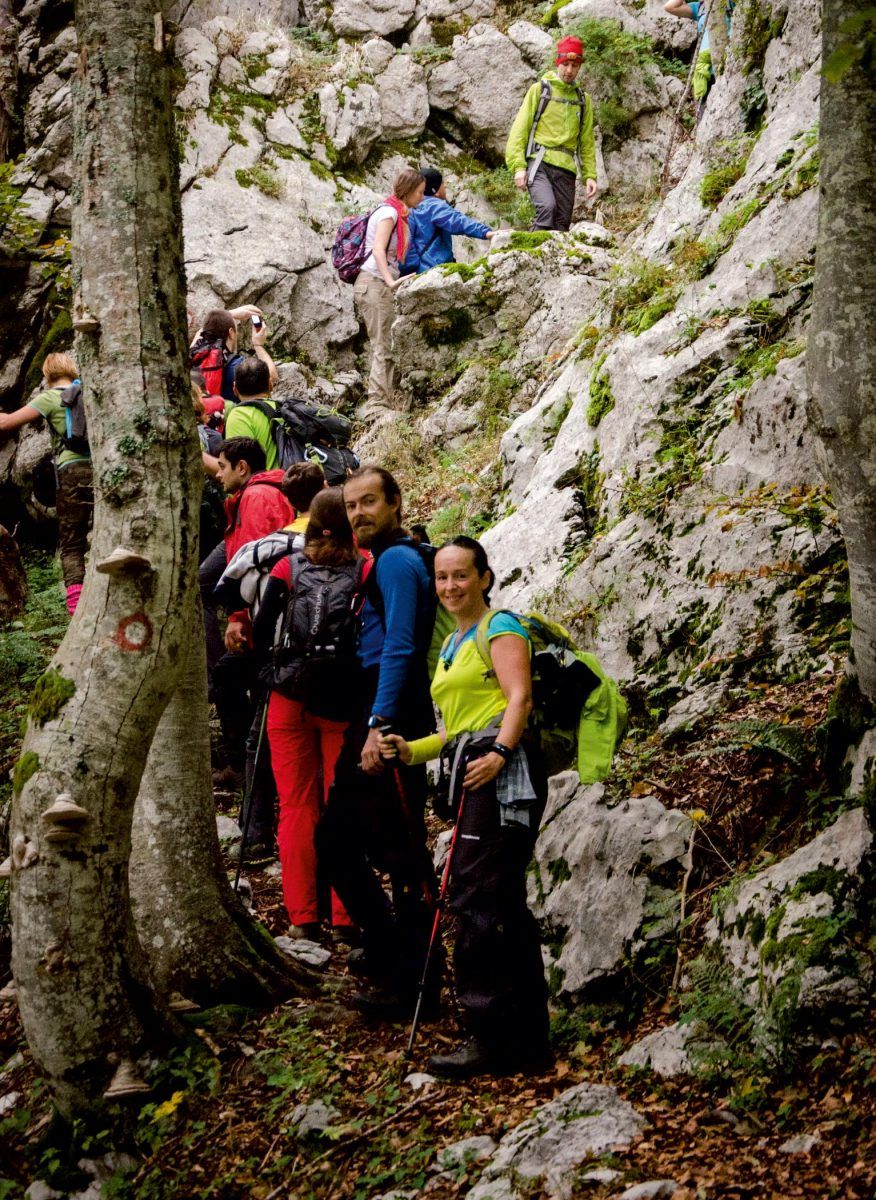 The expedition brings people to a magical place with lots of captivating legends and fascinating landscapes. We have the opportunity to enhance trust in our own abilities and in our team's, as well, by following the trail towards the Lonely Rock Hut. Here, we admire and climb the magestic walls of the Lonely Rock Peak (1.504 m). Afterwards, the trail carries us to Hăşmaşu Mare Peak where we can see the entire mountain range. In order to benefit of a complete experience of this area, we go to Saint Ana Lake, the only volcanic lake in Romania. The accommodation is in a picturesque setting, in traditional houses nearby the Forest of the Hanged.
Breaking your barriers. Expedition to Făgăraş
Stan's Valley is one of the wildest and most impressive via ferrata trails in Romania with deep clear waterholes, breathtaking waterfalls and dreamy landscapes. If this trail does not make you break your own limits then we have something more challenging for you: free rappel. We plan a free rappel over one of many bridges on Transfăgărăşan. While testing your courage, you'll have an adrenaline-gushing experience. Moreover, visiting Poenari Fortress will test your physical shape climbing 1.480 stairs and will bring forefront the Vlad Ţepeş's interesting stories.
In the wake of the giants. Expedition to Măcin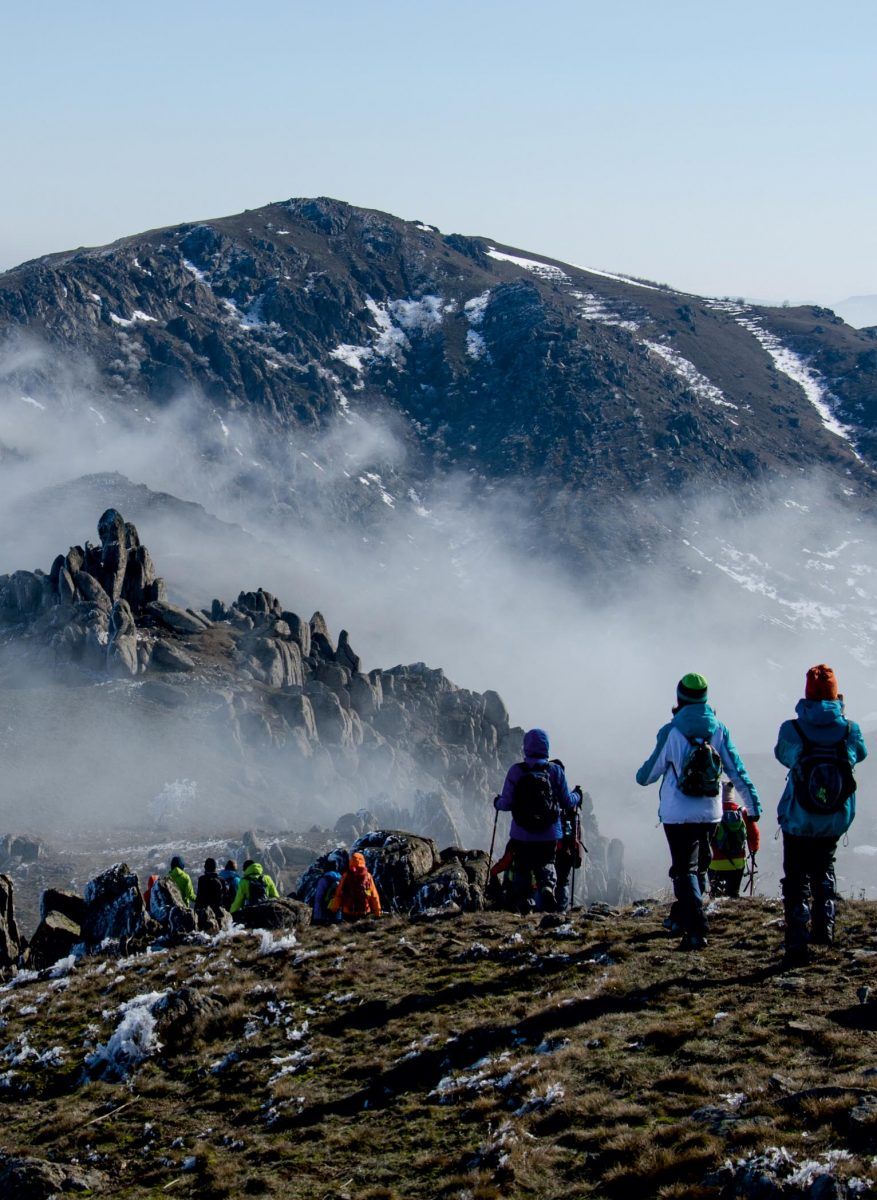 This adventure takes the participants on the paths of the oldest mountains in Romania – Măcin Mountains (Ţuţuiatu Peak, 467 m). Despite low altitude, their landscapes offer fascinating valleys similar to those in Făgăraş. Thus, some trails may present a cumulative slope level difference of 1500-2000 m. As there is no visit to Dobrogea without wine tasting, participants have the chance to visit Aclovin Winery. They can delight their taste buds with excellent wines. Here is the best cocktail of spiritual experiences on mountains and traditional areas.
Taken in the toils of Nature. Expedition to Ciucaş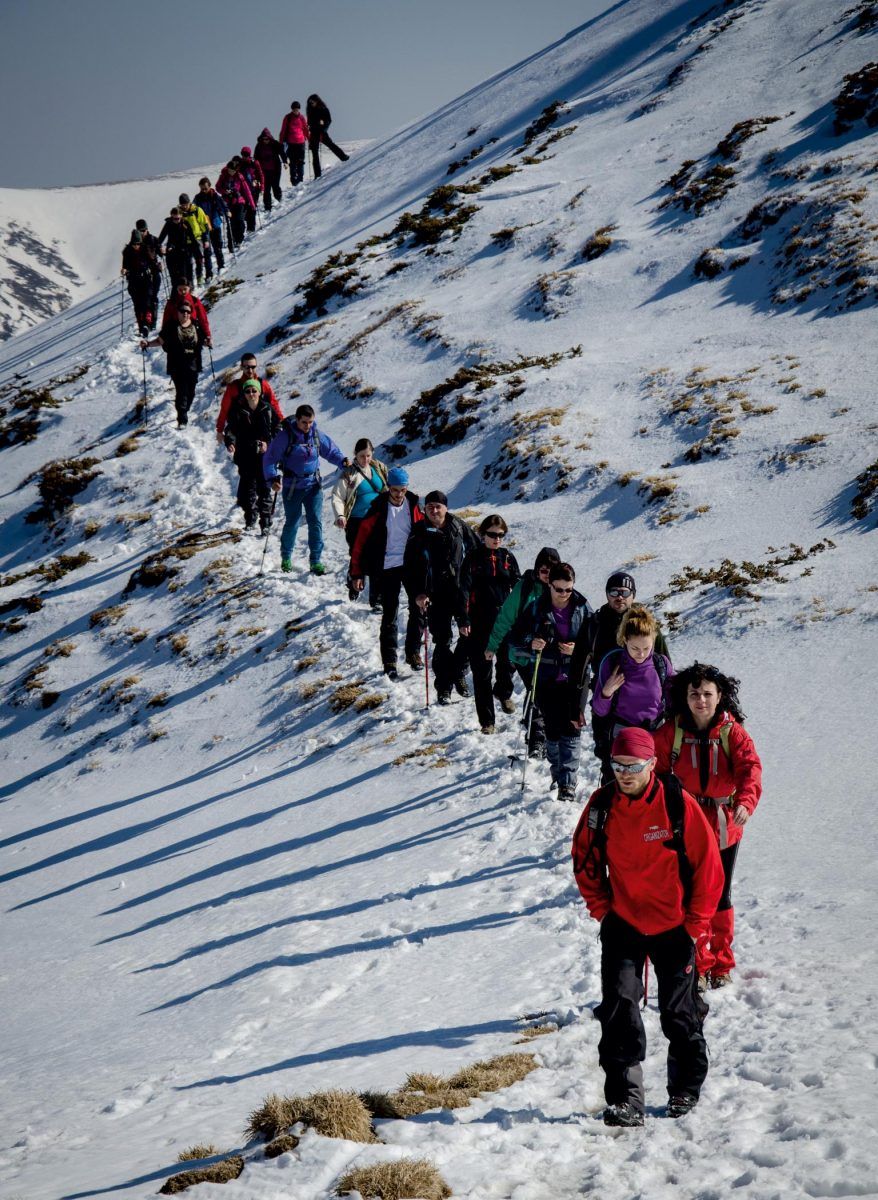 As the most picturesque mountains in Romania, the energy and the history of places are powerful. The scenery and the joy of experiencing nature are the greatest seducers of all. The expedition includes two trails on the most important peaks of Ciucaş Mountains: Ciucaş Peak and Gropşoarele Peak. Our souls will be gently touched by dreamy views, impressive ridges and wild rocky peaks. The dynamics of this trip allows each participant to test the abilities as efficient team-player, the motivation to reach the top and the adaptability to weather unpredictable changes.
On mountain trails. Expedition to Piatra Craiului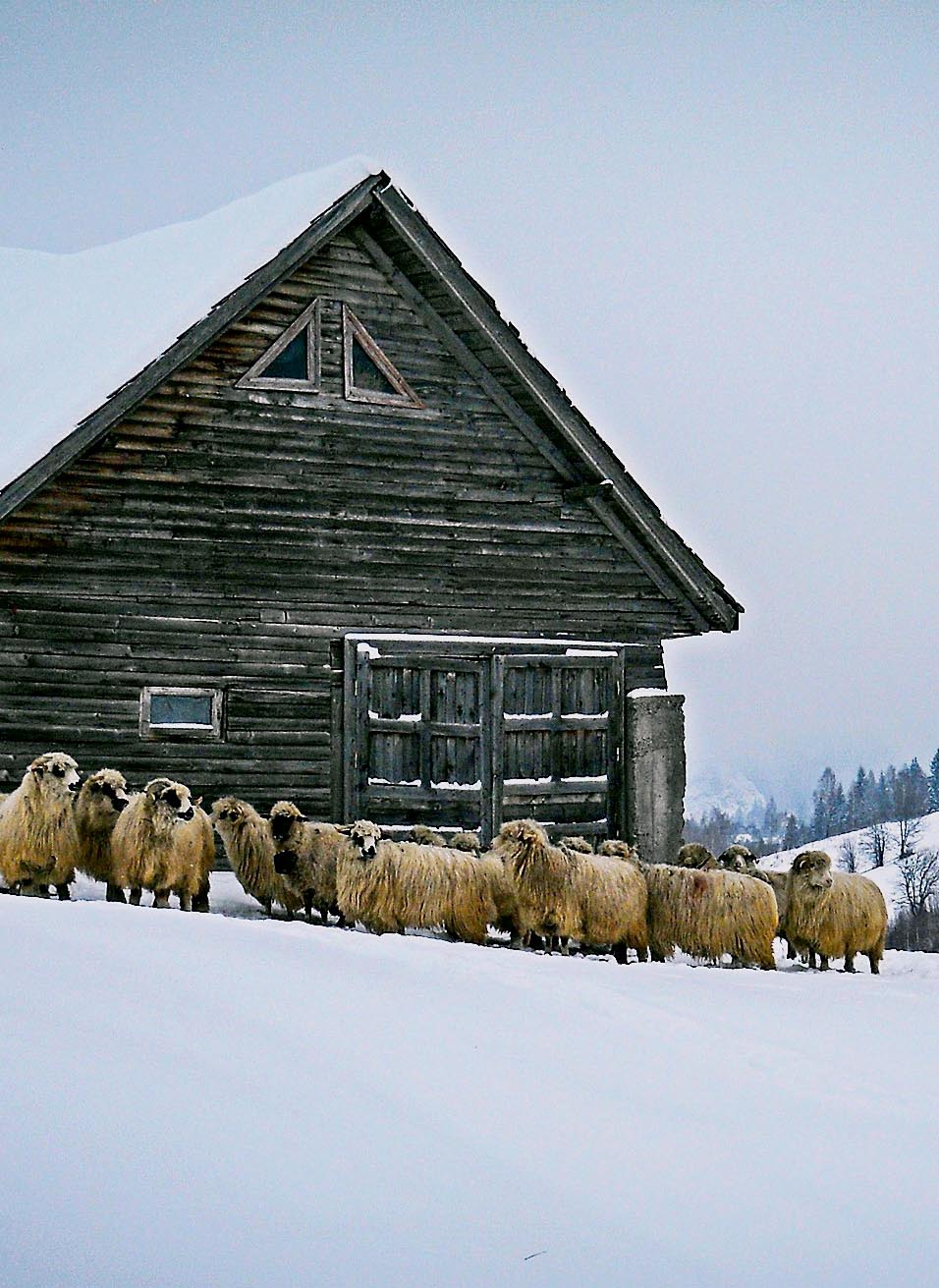 On the first day, hiking on the paths of the National Park Piatra Craiului leads participants towards the greatest calcar block in Romania, at Curmătura Hut. It is situated in the center of the mountain at 1.470 m altitude. On the second day, the expedition experimenters wander through Măgura and Peştera villages, following the markings of a thematic trail as a treasure hunt. So, here is the chance to have initiatives, to come up with new ideas and to prove your creativity.
0721.566.427 0726.992.873
contact@asociatiaoxigen.ro
www.asociatiaoxigen.ro